In the recently concluded Buwan ng Wika Celebration mounted by the San Pedro Tourism Council, the CDN Children's Choir and CadeBox from the Elementary and Science High School Departments respectively were proclaimed Champions in the Sayawit competitions held last September 30 at the Pacita Astrodome in San Pedro City, Laguna.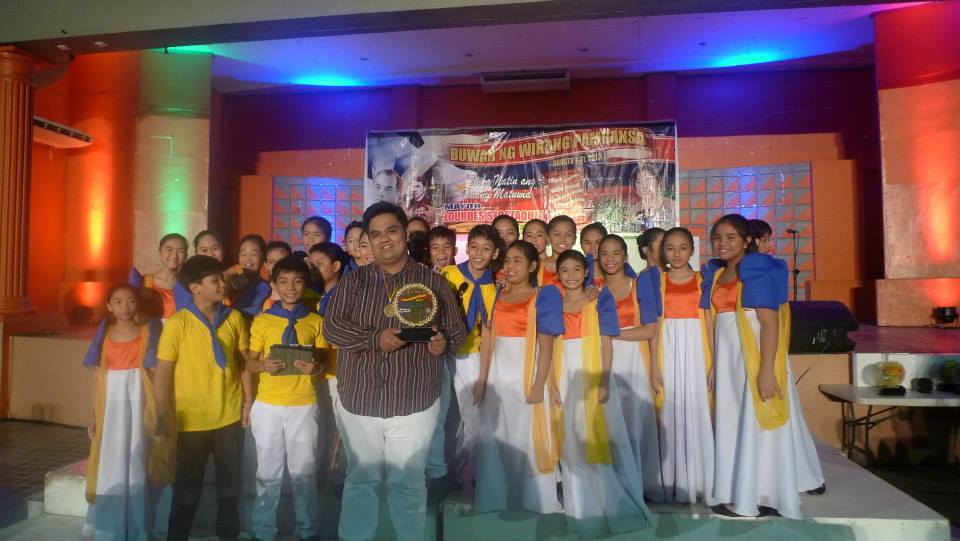 The CDN Children's Choir rendered their contest piece "Para Sa Iyo Bayani" and choice song "Piliin Mo Ang Pilipinas" with their choir master Mr. Kennedy Tabon at the helm.  With their angelic voice and masterful performance, the kids won over the judges and audience alike and thunderous applause followed after they sung their last notes.  It was clear that the group was going to win which was confirmed by a unanimous decision from the judges.
Later in the afternoon, CadeBox (a combination of Cadence and Malebox) performed the contest piece "Ka Bayani" together with "Isang Gabing Maliwanag ang Buwan", an original composition by Mr. Chito Maramag who trained the group.  It was a close fight as there were so many excellent performances from the competing choirs.  However, CadeBox got the nod from the judges noting that aside from the vocals, they also considered the other important criteria namely, choreography, costumes, props and concept.  Despite the split decision, the group was proclaimed winner after an intense deliberation.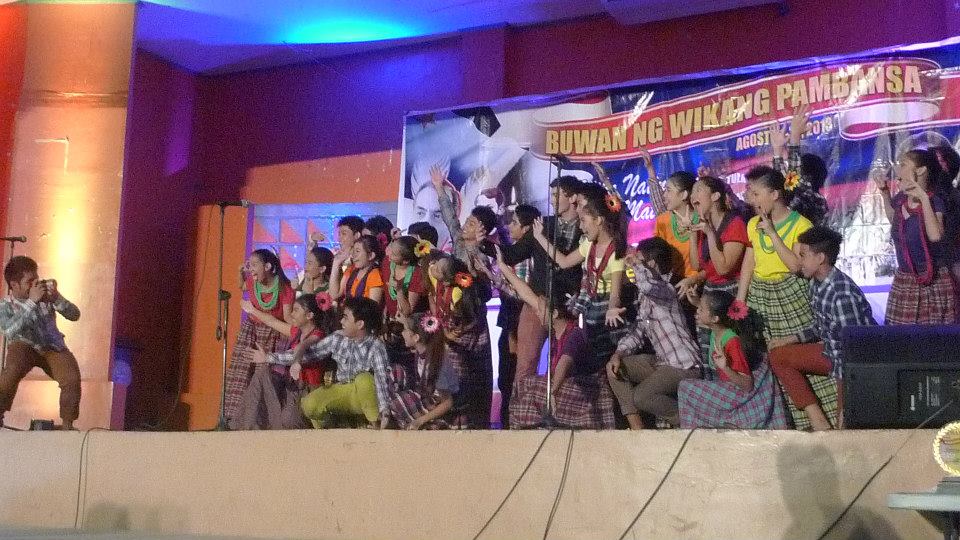 The weeks prior to the competition were stressful to say the least as typhoons caused class suspensions and several delays.  However, it was well worth it as Casa del Niño proved once again that it is indeed the home of chorale champions despite the naysayers.
Credits go to Mr. Jaspher Payag  who designed the filipiniana inspired costumes, choreographed the movements of the children's choir and also helped in the makeup of the CadeBox girls.  Special thanks to Ms. Katherine Trangco and the Himig Sanghaya Chorale for a workshop before the competition.