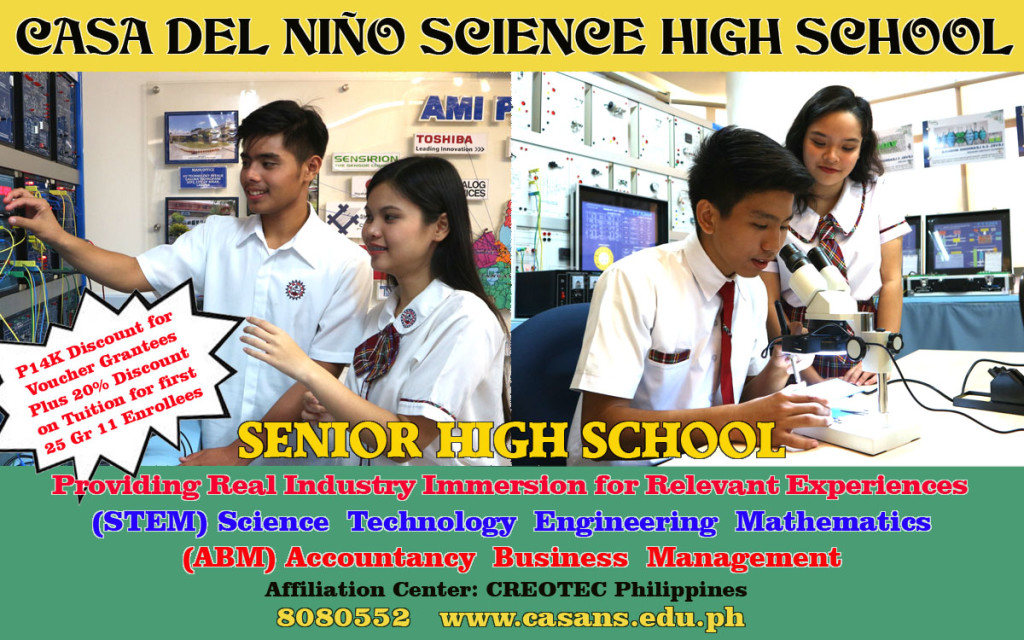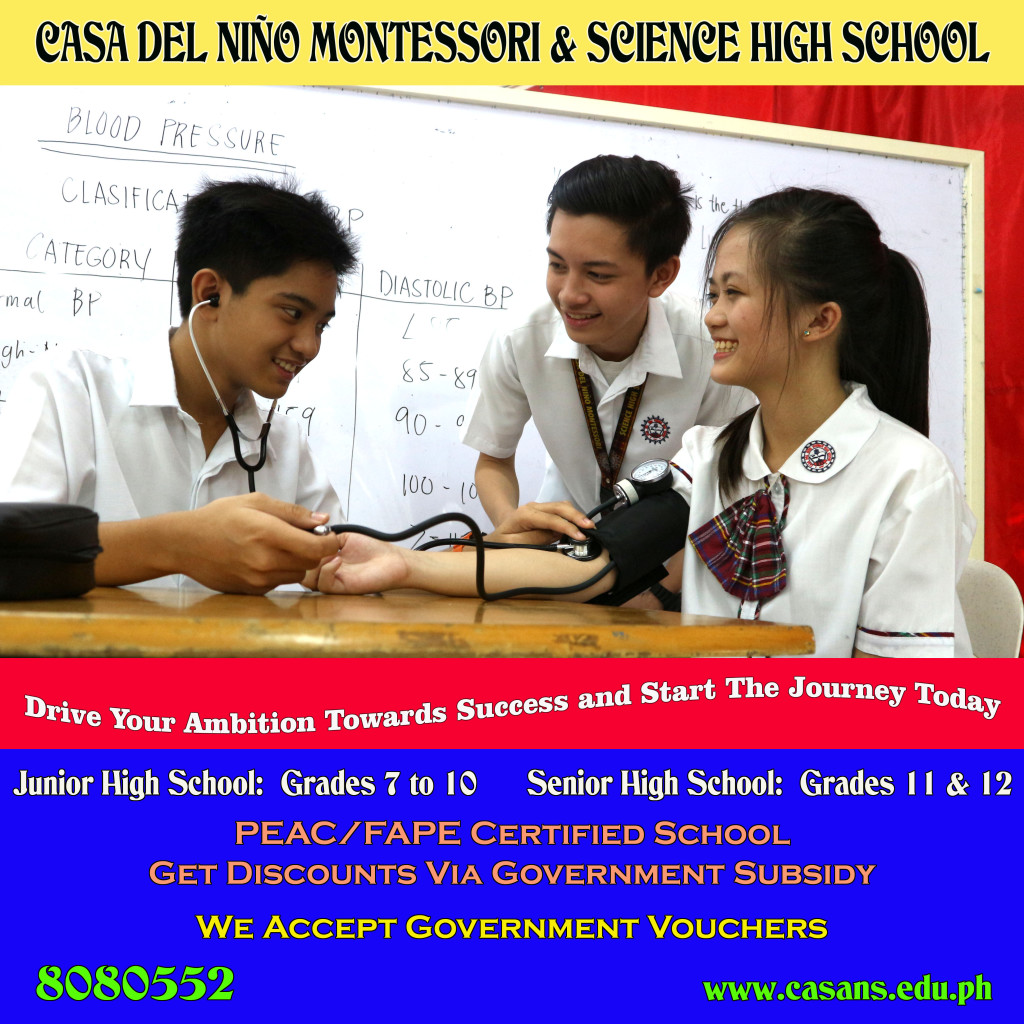 Several billboards have been prepared to be installed late this month, April 2017 in strategic places along the community. The billboards will feature students of the different departments of CDN San Pedro, Laguna: Pre-School, Elementary, Junior High School and Senior High School.
For the Senior High School shots, the students were brought to Laguna Techno Park for their shoot at the actual Immersion Site: Creotec Philippines, a Semi-Conductor manufacturing company that produces, among others, scientific equipment and computer-based gadgets.
The image models were chosen based on their looks, attitude and academic performance.
For Pre-school, the models are Khirklyn Cazandra Nabayo, James Bernard Gonzales and Reign Hailley Buluran.
Elementary: Emmanuel Juan Antonio Karpat, Francine Klaudette Quaile and Manuel Christian Macabuhay.
Junior High School: Aaron Mitra, Reign Valles and Juan Miguel Enriquez
Senior High School: Kim Baldoz, Jeric Jacob Sorita, Tricia Ranes and Val Tenio.
The production of the billboards are an annual undertaking which is aimed at attracting enrollees to the different departments of Casa del Niño Montessori & Science High School.