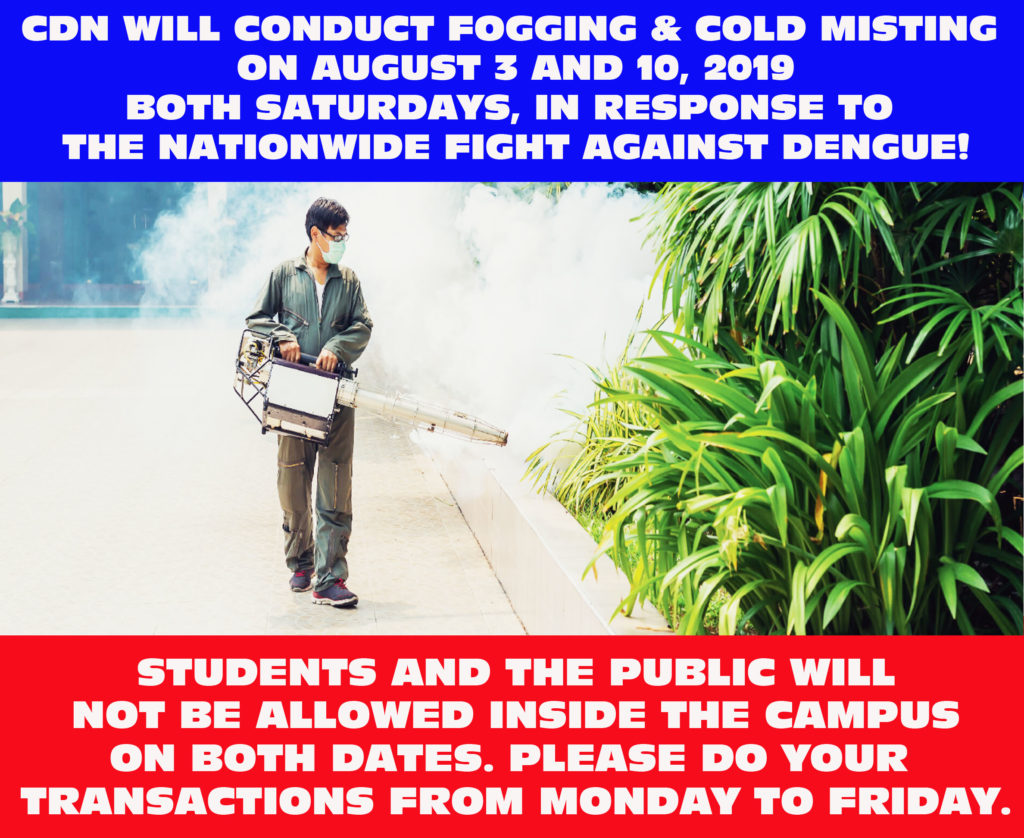 As Health officials in the Philippines declare a "national dengue alert", CDNSSI responds by fogging and cold misting the campuses in San Pedro, Laguna as its initial action today, August 3 and on August 10.  Executive Vice President Dr. Mark G. Acierto announced that this is a system-wide charge to battle the virus-carrying mosquitoes and that other branches will soon follow.
He said that about 100,000 cases of the deadly disease have already been reported across the Philippines in the first six months of 2019 alone which is an increase of 85% on the same period last year. This has prompted the national government to declare Epidemics in four of the most affected regions of the country — Mimaropa, Western Visayas, Central Visayas, and Northern Mindanao — which between them are home to more than 20 million people, or roughly 20% of the Philippines population. Although Southern Luzon has not reached that status yet, several San Pedronians have already been affected by the virus and that in itself is quite alarming.
Officials of DOH are also observing the situation in nine other regions which have outbreaks of the disease but stressed that dengue remains "localized" as opposed to a national epidemic.
Dengue fever is a painful, debilitating mosquito-borne disease caused by any one of four closely related dengue viruses. These viruses are related to those that cause West Nile infection and yellow fever. Although it is deadly, the disease can't be spread directly from one person to another person.
Symptoms, which usually begin four to six days after infection and last for up to 10 days, may include
Sometimes, symptoms are mild and can be mistaken for those of the flu or another viral infection. Younger children and people who have never had the infection before tend to have milder cases than older children and adults.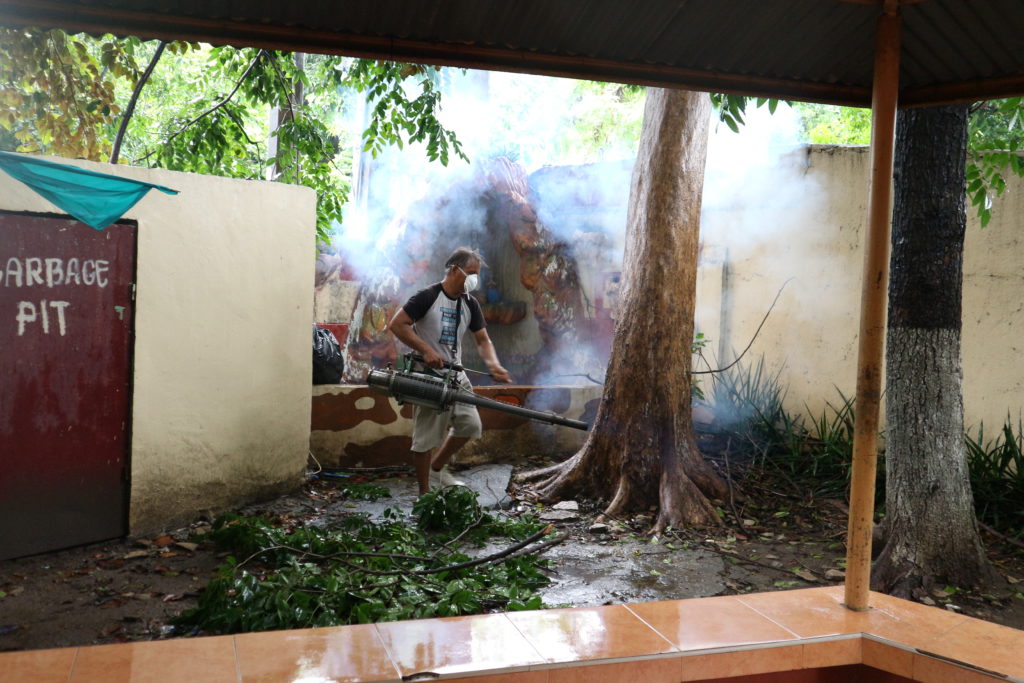 To fight this disease, Casa del Nino is doing its share through the most effective preventive measure by destroying possible breeding places around the campus. There are also some things that ordinary citizens can do to prevent the mosquito from inflicting its deadly virus like wearing protective clothing (long pants, socks and long sleeves) and applying government-approved insect repellents. The public is also advised to seek early consultation when the first signs and symptoms of the disease strike.
Parents of Casans are also encouraged to be proactive and to take precautionary measures keeping in mind that the mosquitoes bearing the dengue virus can be found anywhere.
Remember, an ounce of prevention is more than a pound of cure.
*With some facts gathered from WebMD and CNN Health.