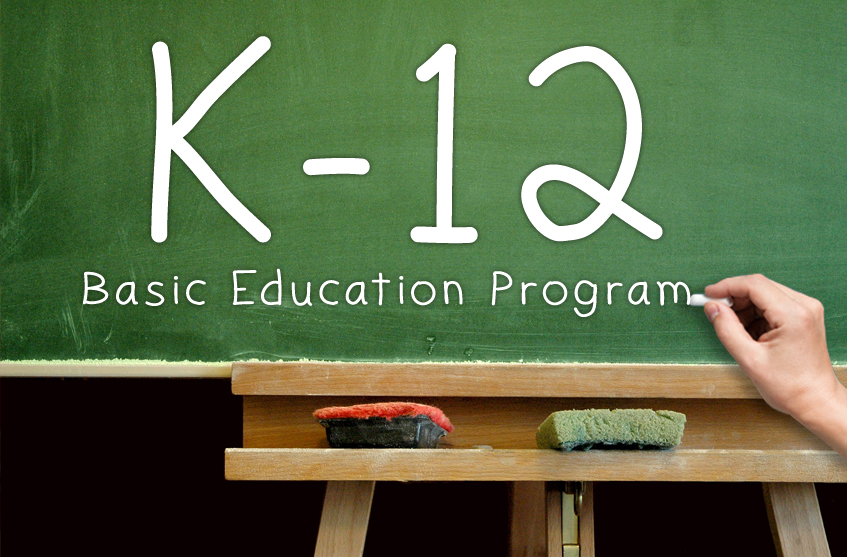 With DepEd's implementation of the K to 12 program in 2012, Casa del Niño has been preparing since then  for the additional Grade 11 level starting next school year.  The past school year 2014-2015 in particular has been a frenzy of research and exploration with the administration, teachers and staff delving into the expected issues that might come with the new situations pertinent to the new level.
Teachers and staff of CDN have already undergone seminars and relevant immersion programs to be fully aware of the different new systems that have been prescribed by the DepEd.  One example is the team that visited the University of Makati last May to experience the various laboratories and equipment that have to be acquired by the school to be fully functional for the said new strands or grade levels.
During that immersion program, speakers and resource persons instructed the attendees on the different aspects of the K to 12 curriculum and the new courses that have been integrated in both Grades 11 & 12 levels.
Having been apprised of the new subjects that will be introduced in the next two years, several teachers are now enrolled in classes in other institutions to be prepared for new courses such as electrical, bookkeeping and other courses.  During the summer, seminars in our Pacita 2 campus were also held to train our teachers in relevant methods and approaches in anticipation of the expected trends.
On the part of the administration, several rooms are now being prepared to accommodate the Grade 11 students who will be enrolling next school year.
It is worth noting that several students from other schools have now transferred to CDN because of our preparedness for the K to 12 curricula as against other schools who will not continue on with Grades 11 & 12 due to foreseen constraints such as lack of rooms and teachers for said program.
As the CEO of CDNSSI, Ms. Farah Acierto-Cabanban is ready to uphold the status of our institution as a leader in our community.  "We should move on with the times and adapt to the necessary changes for the benefit of our clients, our students who will take our place in the future," she emphatically stated.