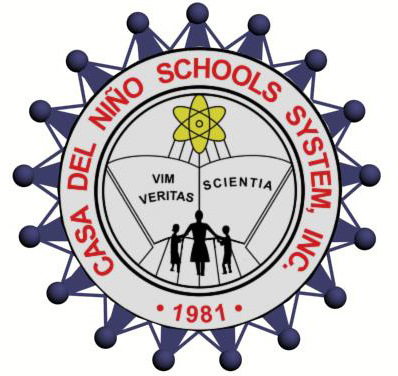 Casa Del Niño Schools System Inc. has committed itself to produce students with:
C- Character / Creativity
CDNMSHS's aspiration is to create an educational program in which children can be brought up in an atmosphere of personal responsibility, discipline, morality and sense of self-reliance, independence, and creativeness as guarantee for the future of our society.
A – Academic Excellence
Casa Del Niño's main task, its continuing concern as an intellectual community, is quality education and the elevation of academic standards that would make the child a person of excellence through quality instruction and quality faculty within the limits of its resources.
S – Scientific Mind
CDNMSHS provides a teaching – learning situation that trains and develops the child's mind scientifically in order to prepare him as a critical thinker for problem solving and decision making.
A – Achievement
In pursuing it's mission, CDNMSHS will do its best to develop the child's innate talents to enable him to achieve all his ambitions and the purpose of one's creation that he may live a fulfilled, actualized and useful life.
We believe in fostering active home – school, parent – teacher partnership.